Luchetti MD
Il
Dott. Riccardo Luchetti
ha conseguito la laurea in Medicina e Chirurgia presso l'Università di Modena e le specializzazioni in Elettromiografia e Neurofisiologia Clinica, Ortopedia e Chirurgia della Mano.
Si è poi perfezionato presso diverse università europee ed americane come l'Università di Cambridge, l'Università di Stoccolma e il Miami Hand Center.
Il Dott. Riccardo Luchetti è attualmente Presidente della SICM - Società Italiana di Chirurgia della Mano e Presidente della ISSPORTH - International Society for Sport Traumatology of the Hand.
Per maggiori informazioni scaricare il CV completo

Contatti
Luchetti MD
SICM PresidentItalian Society for Surgery of the Hand
ISSPORTH PresidentInternational Society for Sport Traumatology of the Hand
See the profile
rluchetti@artroscopiadipolso.it
Atzei MD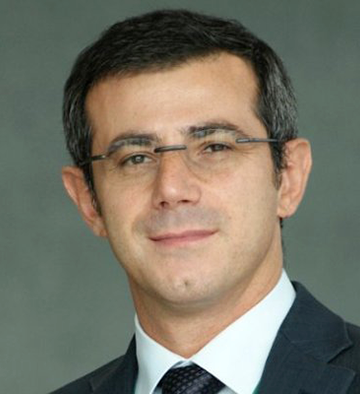 EWAS PresidentEuropean Wrist Arthroscopy Society
See the profile
aatzei@artroscopiadipolso.it